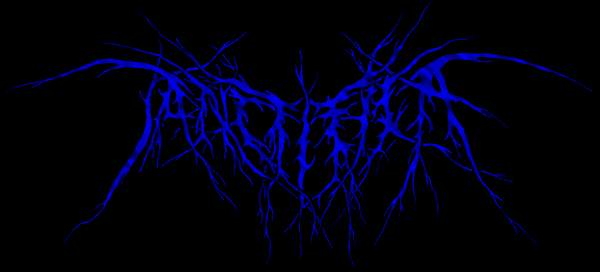 Black Metal from Sweden
From the coldest lands of Scandinavia comes Sanctifica. They've recorded a demotape called "In The Bleak Midwinter" in 1998. It's their first demo and it's great !! So, we were very excited to interview them. We are talking with Jonathan Jansson (bassist):
TBS- Tell us how Sanctifica got started. Jonathan- Sanctifica started playing Death Metal in 1996 as Alexander(bass) joined Daniel(drums) & Hubertus(guitars/vocals). After the first real show, Alexander quit and I took his place. We did a couple of shows and then we decided to play more Black metalish music(early 1997). We brought Alexander back again, but now on handling the synths, because that is what he really plays. And ever since then, we have been playing this music. We also have added another guitarist, Henrik, to our line-up.
What bands have influenced your sound ? Well, I guess all bands we like kinda influence our sound, but people say it sounds a bit like Dimmu Borgir and also some Covenant.
Were you all christians before you started the band ? Well... we believe in God, but now we have grown some more in our faith.
Let's talk about the "In The Bleak Midwinter" demo. Have you got good answers for it ? Yes, people seem to like it. In one review(TOB#2) we even got full score. We haven't sent them out to as many labels and zines as we should have, though.
Do you project to release an album in the near future ? We haven't planned anything yet, but hopefully it will come, yes. We hope that some good record labels will open their eyes and mind fo us.
What do you do when you don't play with the band ? Any jobs ? All members are still in school except me. For me, it's military service next.
What are your favourite bands ? Musically, we like Covenant, Children of Bodom, Evereve, Cradle of Filth, etc. It differs from person to person. But we must say that most secular bands(at least in this genre) are unfortunately better than christian. We'll try to change that.
Why the name Sanctifica ? Hehe... it began with the word "Sanctification", but that somehow got shortened to just "Sanctifica". I do know that this word is latin, and somebody said that it means something like "The blessed".
How do you describe your style ? The best way to get to know our style is to listen to our music. As I said, some people say it's very much like Dimmu Borgir, but it also sounds a bit like Covenant or Emperor. With the special Sanctifica sound.
Any final comments ? If you want to order your own copy of the "In The Bleak Midwinter" tape, send us $8US funds to Sanctifica, C/o Jonathan, Mogatan 3, S-565 33 Mullsjö, SWEDEN.